Have you've been contemplating whether your website needs updating and considering whether it is really necessary to have a modern site or just having an online presence is adequate.
Redesigning and modernizing your site can be a viewed as a big project, many ask whether it is really worth it?
Digital Technology has undergone major developments due to new technologies and the changing habits of internet users. If the purpose of your business website is to promote the brand, products and services. To remain relevant and appear in searches so to please the searchers for their quest for information or to purchase products/services. Then these are the signs that indicate you need a new website.
Detecting the need
In addition to detecting the need, it is useful to also understand the impact to your business of having a website that is not quite up to scratch by todays standards. This will help you to decide whether it is time to build a new website.
1.Does your website design look out of date?
The look and feel is perhaps the most important factor in this decision. The overall layout, colors, images in photo format, menu, structure, call-to-actions (if any). Does it give you an "outdated" sense, lacking in any competitive quality? Do you find it difficult to navigate? If so, there's your first red flag.
2. Does your site look smart on smartphones and tablets?
Considering more than 50% of Google searches are now made by mobile devices and from that 74% will leave a site that is not responsive. If your website does not "play" correctly on every screen, if it is not responsive. It's a little like turning away paying customers.
3. Does it have outdated design features?
Some features are not only dated but are quickly becoming inaccessible to users. For example, Flash websites are no longer compatible with the latest browsers and also incompatible with mobile devices. Does your site feel inconsistent due to the influence of different developers or marketers over the years layering different features such as logos, images, fonts, headers and design components? It can make a site look very confusing and gives a negative image of the brand.
4. Does it take long to load your site?
In today world, consumers want easy, immediate and accurate results on their searches. User experience is crucial and speed is the essence. So, what is the ideal speed? The ideal speed is 1.5 seconds, which is the standard for 75% of websites. Why is fast loading speed so important? Your loading speed determines whether searchers stay on your site or leave. 40% of users will abandon a site if it takes over 3 seconds to load. This is also another negative indicator that questions not only the website but also the business' credibility.
5. Do you have old content?
If your content is outdated or your last blogs are a few years old? You may unintentionally be giving the impression that your business is no longer exists. It also impacts negatively to your sites google rankings and site visibility in searches. It is essential that photos, videos, articles or adding / removing products from an e-shop, all must be updated constantly and relevant. Modern Content Management Sites give you the advantage to administrate the efficient handling of your site content.
6. Do you see the rankings of the website constantly falling?
This is potentially a major indicator for a web-redesign. A glance into Google Analytics will provide you with an insight of these issues. Indicators such as the high bounce rate or the low number of pages per visit are such examples. It means that users are having trouble navigating your site and their experience was unsatisfactory. This is a clear sign to seriously consider building a new site.
7. Have you avoided giving business web link to customers?
This is an important factor and another major indicator. Your website / e-shop should be a showcase of your business in the most positive way. However, if you feel uncomfortable with it and reluctant to promote your site to customers then it's a very clear indicator it's time for a web-redesign. Especially given that your website should delight you, giving you an overwhelming feeling of pride.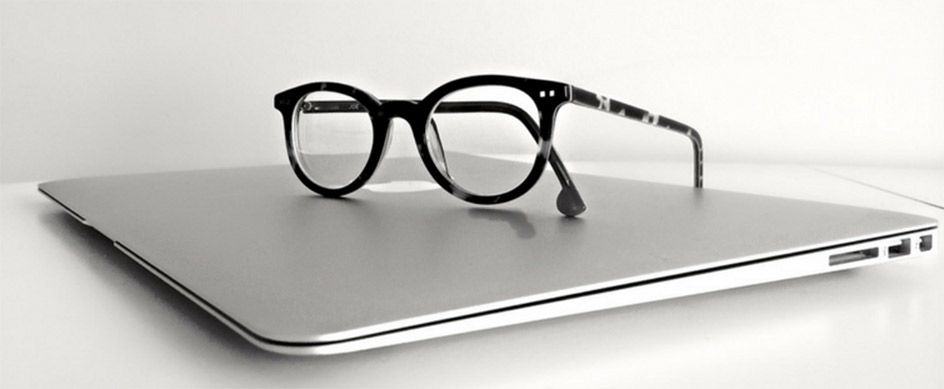 So these are the 7 "deadly" indicators for a web redesign. If all or most of the answer is "No" then congratulations, you are spearheading the digital growth of your business. But if this is not the case then it is time for the big decision. To embark on a web-redesign project, and with find the right partner, the result will be magnificent.
If you feel ready for the next step, if you really want to unleash the digital dynamics of your business