From your warehouse and e-shop to invoicing every order, e-commerce is a chain with many links. The key is that they are all equally strong and tied together. That's what Bridging achieves: it automatically connects your e-shop to your commerce application, with benefits for you, your customers, and your partners. Immediate pricing of every order, real-time insight into your price lists and stock, for faster orders, with fewer clicks and errors! And speaking of integrated solutions, there is also the possibility of an easy interface with the Element platform!
Get to the other side of e-commerce with immediacy and security!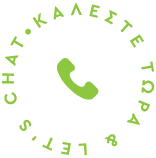 Connection to a commercial application (ERP/CRM) to synchronize items, stocks, and order taking.
Περάστε στην άλλη πλευρά του e-commerce, με αμεσότητα και ασφάλεια!