A fundamental element of any business today is its digital presence. Not with the tools that suit others or those built for others. And that's where Element comes in.
A software solution precisely the way you need it. Simple, essential, proven. With time invested in optimizing it. It's not just a sur-mesure suit. It's the suit for which every detail has been provided because we've made hundreds of them before. Unrivaled in security, flexibility - it applies to B2B, B2C, or even Intranet applications - and accessibility - thanks to Cloud technology.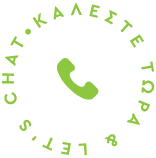 How we influence a business.
/ 01 Business Strategy - Structures - Human Resources
Creating a business environment with an integrated strategy, all the appropriate structures, and the necessary human resources to achieve digital transformation
Understanding Customer Behaviour, Upgrading customer experience at touch points, Automation & Modernization of the Sales Process
Digitization & Process Reengineering, Downgrade & Upgrade Employee Work, Managing Business Performance
/ 04 Business Model (Evolution of business boundaries and services)
New Digital Partnerships, New Services, Single Coordination
Extracting data and content from the previous platform and transferring it to the new one. Data such as photos, customer lists, suppliers, and items.
Ασύγκριτο σε ασφάλεια, ευελιξία -μιας και αφορά B2B, B2C ή και Intranet εφαρμογές- και προσβασιμότητα -από όποια συσκευή απαιτείται χάρη στην τεχνολογία Cloud- το Element προσαρμόζεται σε κάθε εταιρικό προφίλ. Σίγουρα, και στο δικό σας