With high navigation speeds & responsive design
The e-shop as it should be built.
The differences between a physical and a digital store are almost none.
Because the truth is that the time and steps between "I see something I like" and "I Google it" to checkout and payment are minimal and short.
Today's digital customer demands easy navigation and search, easy filtering, and equally easy and secure checkout. Because if he asks for all these things, then clearly, "the customer is right" applies. And this is where we come - making a difference in your e-shop.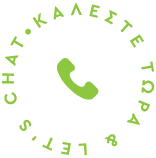 Customized website design and customized content management system (CMS).
Και εδώ, ερχόμαστε εμείς. Και κάνουμε τη διαφορά στο δικό σας e-shop.