With high navigation speeds & responsive design
Web Design as it should be.
A website's proper structure and operation start with its proper structuring - and, more importantly, preparing it by documenting its needs. Will it be informative or an e-shop? What photographic material is required? What texts and in what languages will be incorporated?
Next, we design the sitemap and the wireframe -or, in other words, the map and the skeleton of the website. Of course, according to the user's needs and the requirements concerning the search engines.
Also, a fast server is required for hosting and technical support, with parallel daily and weekly backups. Our infrastructure supports all of the above - in other words, the proper structuring of your website.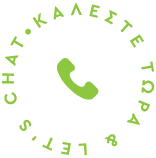 Customized website design and customized content management system (CMS).
Η δική μας υποδομή, στηρίζει όλα τα παραπάνω -με άλλα λόγια, και τη σωστή δόμηση του website σας.