Website Design
Customized website design and customized content management system (CMS).
Responsive Design
Implementation of a (customized) part of the platform to address the specific needs of the project.
eShop
E-commerce platform with a complete system for managing categories, items, orders and customers. With advanced search and selection filters and quick checkout with a single page. Multiple payment methods are supported with any bank or system like Viva, PayPal, etc.
SEO
Basic configuration and structuring of the website according to the rules of SEO, to achieve overall optimization and increase the ranking in search engines.
Google Analytics
Creating and sending a report of the Google Analytics platform metrics, to keep you informed about your search engine rankings.
Bridging
Connection to a commercial application (ERP/CRM) for synchronizing items, stocks, and receiving orders.
Data Migration
Extracting data and content from the previous platform and transferring it to the new one. Data such as photos, customer lists, suppliers, and items.
Specialized Solutions
Implementation of a part (Custom) of the platform to address specific needs.
For the Benaki Museum we have implemented:
The technical support and upgrade of the Museum's website.
The online platform for electronic ticketing - eTicketing - and electronic invoicing, directly linked to the Museum's commercial application.
Management system for eTicketing and the export of e-sales reports.
Cloud Platform for the management of the Museum's buildings and halls, in order to record the schedules for exhibitions and events on an annual and daily basis.It is an electronic calendar for the management of the Museum's premises.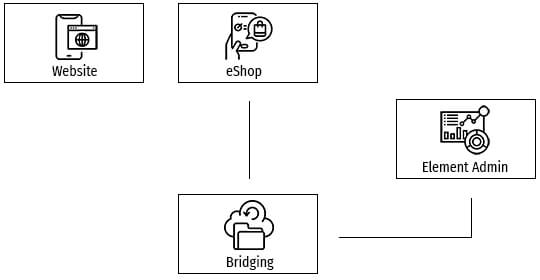 A unique museum of the path of Greek Culture - supporting knowledge, research, and freedom of expression.