Website Design
Customized website design and customized content management system (CMS).
Responsive Design
Implementation of a (customized) part of the platform to address the specific needs of the project.
Google Analytics
Creating and sending a report of the Google Analytics platform metrics, to keep you informed about your search engine rankings.
Bridging
Connection to a commercial application (ERP/CRM) for synchronizing items, stocks, and receiving orders.
Data Migration
Extracting data and content from the previous platform and transferring it to the new one. Data such as photos, customer lists, suppliers, and items.
Specialized Solutions
Implementation of a part (Custom) of the platform to address specific needs.
Hosting
Hosting on Centiva's proprietary servers that we maintain in a branded European Datacenter, with high performance and security.
For GS1 Association Greece we have implemented:
The organisation's website.
The Member Area is a Cloud platform through which GS1 members can manage the details of their business and their products.
The online environment for administrators to receive member requests and have control over their data.
Interfacing a commercial application with the Cloud platform.
The synchronization of the data with the GS1 Global Registry.
The Mobile member support tools.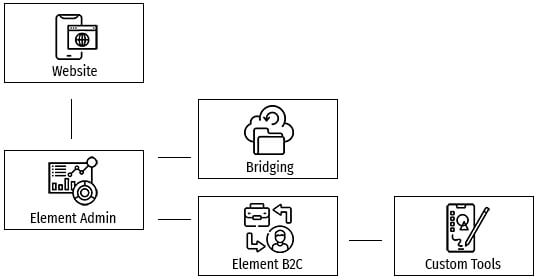 Member of the International Organization GS1, legal and sole authorized body in Greece for the issuance and management of barcodes with prefixes 520 and 521.